On Monday, August 27th, for the first time in my life, I assembled a computer from scratch. It even booted on the first attempt! I documented it on Instagram, in my stories, and here are some of the pics, including some of the comments I made on the pics.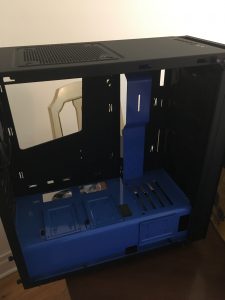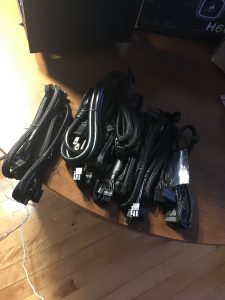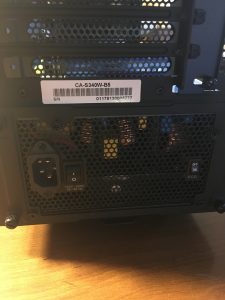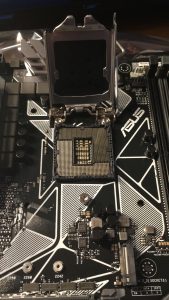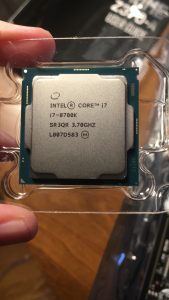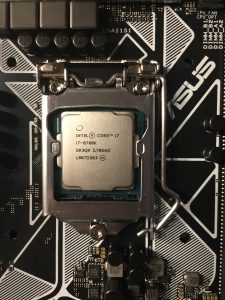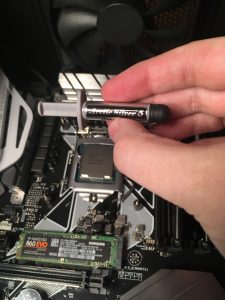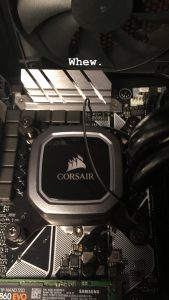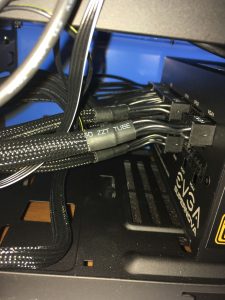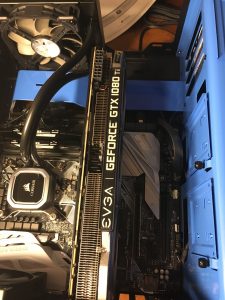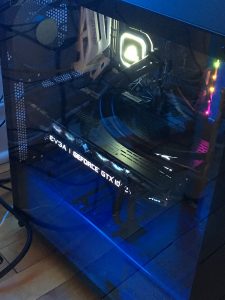 There were a couple of small issues, though:
a) The case fans weren't running. I had completely forgotten to hook them up to power. There was this wire coming down in the case with the old four-pin system and I'm like "what does this even connect to??" since it wasn't terribly obvious, so I'd ignored it. But I knew to hook up the peripheral power cable to the peripheral power source in the power supply and then connect that cable to the four-pin wire. So that wasn't a big deal. And, it being 1:30am when I finally booted the thing, it was something I could deal with Tuesday.
b) My SSD wasn't recognized. I'd actually thought this might be an issue. My friend, Andrew, who was on the phone (well, FaceTime Audio) with me for like, 90 minutes on Monday evening) had indicated that he wasn't sure that was the right slot for the SSD M2 and I looked at my motherboard map (YES THERE WAS A FREAKING MAP) and saw that the other slot was underneath some branded plastic casing. So I kept it in the original slot and figured that if it wasn't recognized, I'd fix it the next day. Sure enough, wrong slot.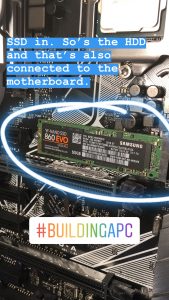 So on Tuesday, I connected the power for the fans and then uninstalled the video card, pulled off the casing hiding the M2 slot, moved the SSD there, then reinstalled my video card and crossed my fingers and it booted into the Windows setup (courtesy of my USB key with the Windows installation on it) and it recognized my SSD!
I installed Windows (that was a whole Thing, too, but eventually got resolved) and then started the painful process of copying stuff over. Fun fact: I'm still not done copying and installing things, but the vast majority of important stuff is done. I haven't yet installed my writing program (Scrivener), don't think I've installed Dropbox, etc, but most of my actual files are copied — creative writing stuff, my programming stuff, photos, other documents… That said, my old computer is still sitting on my dining room table, hooked up to the router via ethernet cable and the drives are shared, so I can just copy as needed.
Overall, it went a LOT better than I thought it would. I also engaged in some light cable management on Saturday, and this is the end result.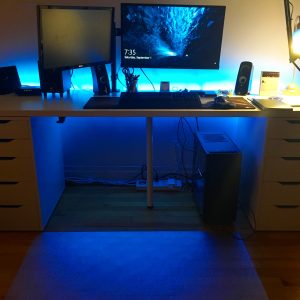 In terms of the game, I haven't done a ton of stuff, owing to, you know, computer building and copying stuff over. That said, my dev environment with Docker used to take in excess of 8.5 minutes to boot up on the old computer.
It takes 27 seconds on the new one. Just let that sink in for a sec. Or 27.
But even without that blazing speed, I'm pleased to say that I solved the problem with the password strength script last weekend! The issue was that I was calling the script too early, so I shoved it to the bottom of the form and it worked just fine at that point. Since building the computer, I've made some modifications to it and to my own registration validation script, so now I have JavaScript checks for:
username length (must be at least 5 characters, no more than 16)
username allowable characters (a-zA-Z and 0-9, but can't start with a number)
password1 matching password2 (you know, your typical re-enter to verify password thing)
password strength must be at least "good", as per the password strength check
email1 matching email2 (verify your email)
Plus, I have PHP checks for:
username uniqueness
email uniqueness (this still needs work)
spammer/disposable domain emails
disallowed usernames (admin and such)
profane usernames
voluntary blacklist (to prevent people from accidentally getting signed up because how are people so stupid as to not know their own email address? Trust me, this happens to me constantly.)
I also added some styling. Just some basic CSS to make sure the form looks nice as well as making sure error messages are easily shown.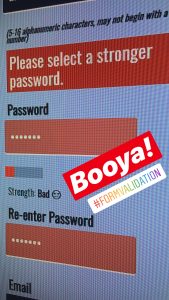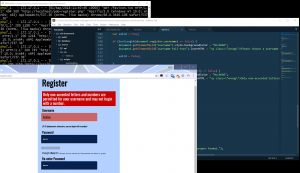 So that's what's up with me. I've got a four-day weekend this weekend, due to Labour Day on Monday and I also took the Friday off, so it's been a pretty glorious weekend for me. My living room is a disaster, so my goal tonight is to clean that up and put away all the documentation for all my components, my spare cables, spare screws, etc. Then, while my old computer will still be on my dining room table, at least it won't be surrounded by an insane amount of empty boxes, ripped plastic bags, electronic cables and screwdrivers and such.
More updates as I make progress in the game, certainly. My next task is to clean up the unique email check and move on to sending out validation emails. And then login stuff! Man, this stuff is really starting to come together and I am psyched, dudes. Psyched.